'Bird Sense: What's It Like to be a Bird' (2012) by Tim Birkhead
This book is a wonderful breakdown of ornithological science for both the seasoned naturalist and the layperson. It helps bird enthusiasts understand feathered creatures better, and draws the uninitiated closer to the world of birds.
—Rohan Chakravarty, wildlife cartoonist and creator of Green Humour
'Pacific' (2015) by Simon Winchester
The book opens with a quote from Arthur C. Clarke: 'with droll prescience, that a space traveler, upon seeing our planet, would say that calling it Earth was a grave misnomer, since most of it is so obviously Sea' and in the following 500 pages, Winchester is seen diving for flotsam of the Pacific's lived history. From nuclear tests in Bikini Atoll to the first transistor radios made in Japan, from the history of surfing in Hawaii to El Niño and climate change — this is a great starting point to know about the elusive Pacific from someone who puts together unrelated fragments like a geologist. Some may find his style of writing digressive. To my ears, it rings of my grandmother's lucid storytelling which starts off in a lane somewhere in Rawalpindi, circles around post-Partition New Delhi and burrows into another yesterday — leaving me with and then?
'Thru-Hiking Will Break Your Heart: An Adventure on the Pacific Crest Trail' (2015) by Carrot Quinn
I am an avid hiker and love being outdoors, and so I was drawn to this book about a first-time thru-hiker. Carrot Quinn writes about her 156-day-long trip hiking the Pacific Crest Trail from Mexico to the Canadian Border in 2013. This book is like a journal, with entries detailing Quinn's everyday thoughts and experiences on the trail. It can be pretty graphic in parts but I love how honest it is!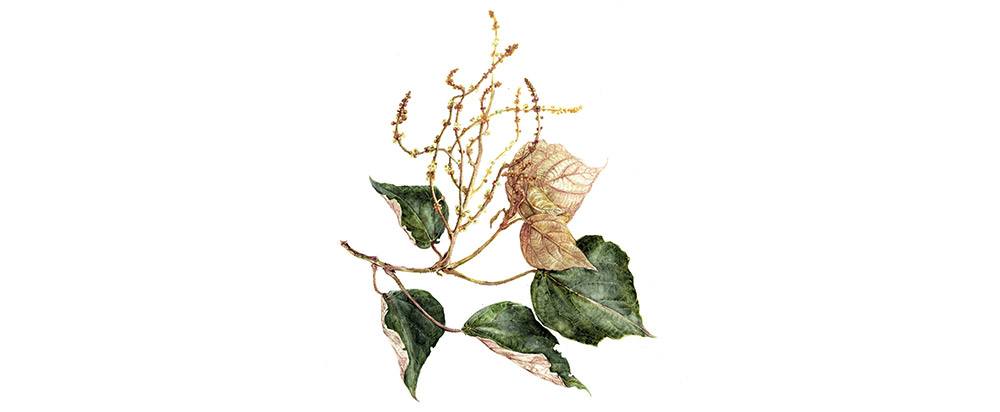 'A Naturalist on the Prowl: Or, in the Jungle' (1905) by Edward Hamilton Aitken
Set in the mid-British era in India, this classic revolves around observations on simple natural beings that are part of the wild and the urban environs even today. Brought to life by the author in true British humour with an Indian flavour, Aitken keeps the reader captivated all along. Every chapter is unique, every observation is pertinent, bringing the subject alive in a way very few writers of natural history can. A reprint of this seminal book, among other works by Aitken, was brought out by Ruskin Bond a few years ago.
—Nirmal Kulkarni, wildlife photographer & herpetologist
'The Invention of Nature: The Adventures of Alexander von Humboldt, the Lost Hero of Science' (2015) by Andrea Wulf
Reading this book gave me a conclusive answer to trite (yet irresistible) questions like: Name one person, dead or alive, who you would like to invite to dinner? Never will I waste another moment reconsidering — my answer will always be Alexander von Humboldt. Wulf's biography swept me along on this 18th-century explorer's adventures, as he charted the course of the river Orinoco, ascended Andean peaks, and hurtled through the Russian steppes. It has the spirit of a Tintin comic, but it's the depth of Humboldt's musings on nature as a singular entity poured over stones, plants, animals and humankind, that really captivated me. It remains thrillingly progressive, even today.
—Nirupa Rao, botanical illustrator
'Catching Fire: How Cooking Made Us Human' (2009) by Richard Wrangham
I've always been intrigued about how the concept of cooking came about. This is a comprehensive read to understand how it was fire that played a pivotal role for the human species to learn how to cook. It also provides a sociocultural perspective, focuses on gender roles, and explains why cooking is a social activity. It is almost like the theory of human evolution, and still so relevant to our current eating patterns.
—Prateek Sadhu, Executive Chef, Masque Restaurant, Mumbai
'The Sense of Wonder' (1965) by Rachel Carson
I have read and re-read this book often over the years. Carson probably began writing it as an essay, but it turned into one of the finest award-winning books on nature, emerging as a result of walks with her nephew Roger along the wild coast of Maine. These words of hers — dedicated to the protection of both children and nature — changed the course of my life: "If a child is to keep alive his inborn sense of wonder he needs the companionship of at least one adult who can share it, rediscovering with him the joy, excitement and mystery of the world we live in."
—Bittu Sahgal, Editor, Sanctuary Asia