Paper Planes is the official digital media partner for the third edition of Raw Collaborative.
Each year, a robust design community gathers to celebrate contemporary art and design in Ahmedabad, a UNESCO World Heritage city and a long-time draw for globetrotting design enthusiasts. For a handful of days, the Mill Owners' Association Building, a stoic structure designed by modernist architect Le Corbusier, turns into a hub for artists, architects, craftsmen, furniture and product designers, and other creatives when Raw Collaborative sets up camp. Growing each year, the third edition of the event — whose title sponsor is Script, a Godrej venture — will take place from November 28 to December 1, 2019.
Founded in 2017 by Ahmedabad-based interior designer Tanvi Karia, along with Priyadarshini Rathore and Vishwa Bhatt (who come with curatorial experience from previous shows under The W-Trunk, a portal for women and young entrepreneurs), Raw Collaborative was conceived to showcase the work of upcoming and established designers and design studios in the country, and to spark meaningful discussions around design. This isn't your run-of-the-mill design fair; instead, it's a space where the spotlight is equally on the process as it is on the final product.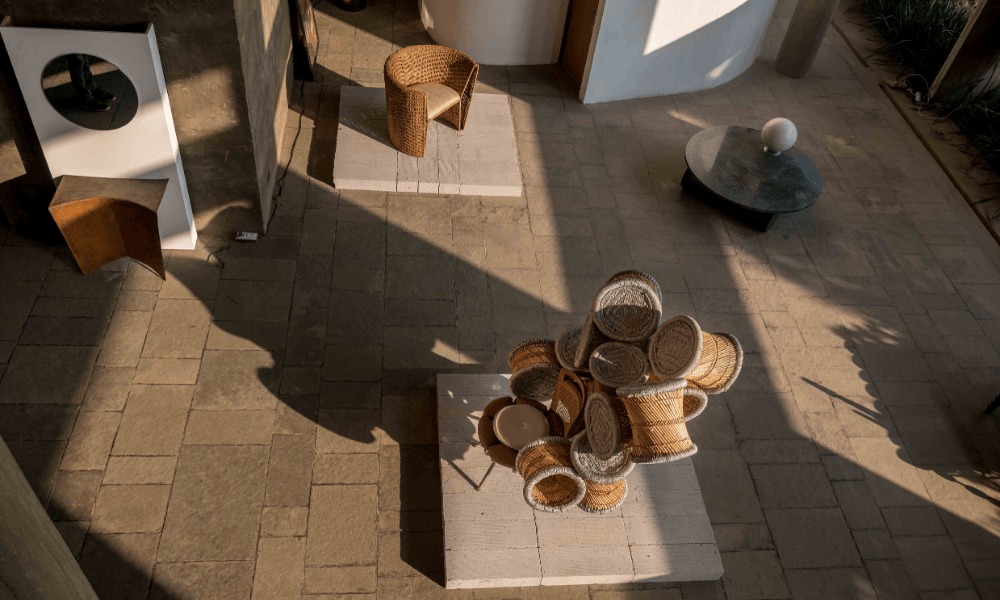 Over the last 20-odd years, Karia recalls having moments of joy while finding the right product for a specific project or client, as well as some heart-breaking moments where things didn't add up. "In this journey of exploration over the years in India as well as Europe, I found that it was in the most unexpected places that you stumble upon something that is not just off-the-shelf but a piece that has evolved out of the labour of love of someone who believed in the process, in the craftsmanship and in the art itself," Karia explains. In designing and constructing boutique hotels, private residences, corporate workspaces and other such projects, she found that it wasn't easy to do justice to the art and design fraternity. "[This is] not because of costs, quality or aesthetics, but because of the lack of exposure and interaction between end users and the artists and their narratives," she says. "Raw Collaborative evolved from this urge of connecting the dots, initiating the dialogue, celebrating and nurturing the raw, experimental, innovative and bold talent within the country."
The space, too, holds key significance for Raw Collaborative. Ahmedabad is home to a number of buildings designed by legendary architects like BV Doshi, Le Corbusier and Charles Correa. But the Mill Owners' Association Building, with its raw, brutalist language, "resonated with all that we envisioned Raw Collaborative to be," says Karia. The building, which over time has fallen out of use, is an architectural landmark that's often on checklists of architects, students and travellers. "However, when you have a treasured gem within your household you sometimes tend to overlook its relevance," Karia points out. "Raw Collaborative has been instrumental in bringing back an appreciation of the architectural heritage we have in Ahmedabad and playing a small role in reviving this legacy of design."
At previous editions, a broad range of designers — such as furniture design studios Borderline Studio, Differniture and Forma, lighting design brands Hatsu and Oorja, and product design brands Shed and Material Immaterial — have showcased their work at Raw Collaborative. "In the first edition, we wanted to push the boundaries of how design is perceived in India. We experimented by displaying works in a 'design gallery' format for the first time in the country, where design is viewed and appreciated through the narratives woven [via] its production process, including the craft and the craftsmanship involved, and then the end product is finally seen as a collectible or as a functional object," Karia explains. For the second edition, the design gallery was curated by Mumbai-based architect and interior designer Rooshad Shroff, whose latest collection will be on display this year.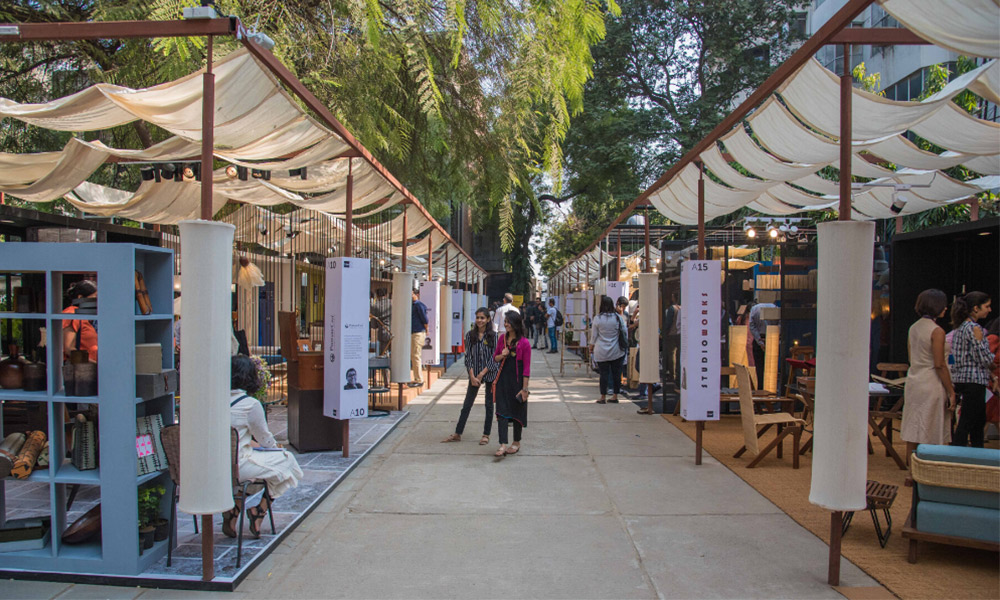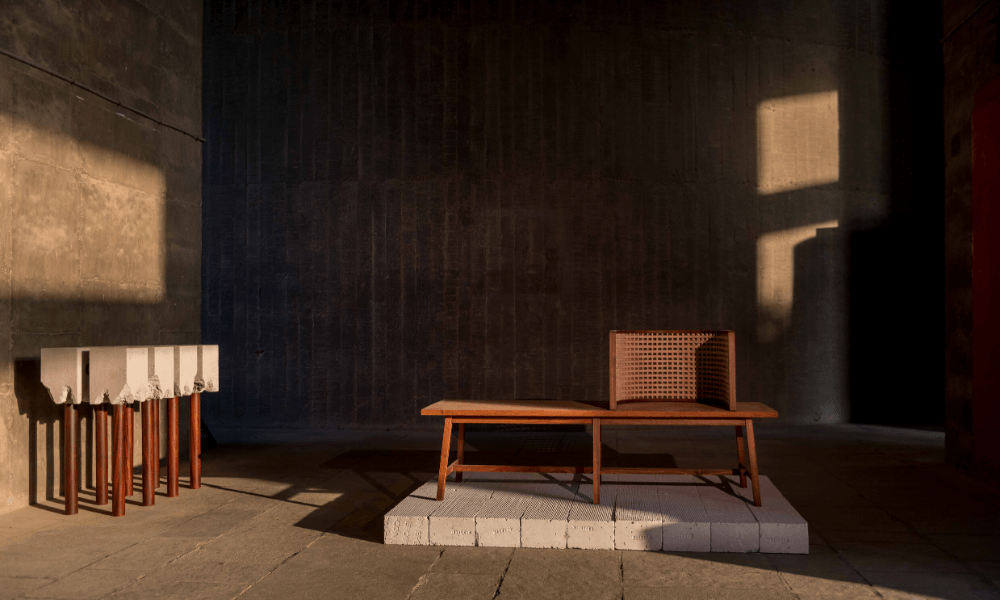 This year's showcase looks as promising as ever. Architect Hiren Patel, multidisciplinary designer Sandeep Sangaru, and architect, teacher and writer Samira Rathod will each be curating a Collaborative Design Gallery around a particular theme — Patel will focus on 'Ignite and Inspire', Sangaru on 'Kashmir and North East', and Rathod on 'Reimagining the Primitive'. Under each theme, expect curations that spotlight innovative materials and cutting-edge design. We're also looking forward to the Craft Collective, an initiative that aims to empower artisans skilled in crafts like Kutchi fabric weaving, Kutchi pottery, dhurrie weaving and block carving, which will be curated by textile designer Nehal Desai. UK-based online design gallery Imbyou will be bringing a group of textile and ceramic designers from the UK to Ahmedabad. And studios like MuseLAB, Freedom Tree, Urban Form + Objects, Magnolia, Hobohouz, plus many more, will also be featuring their wares.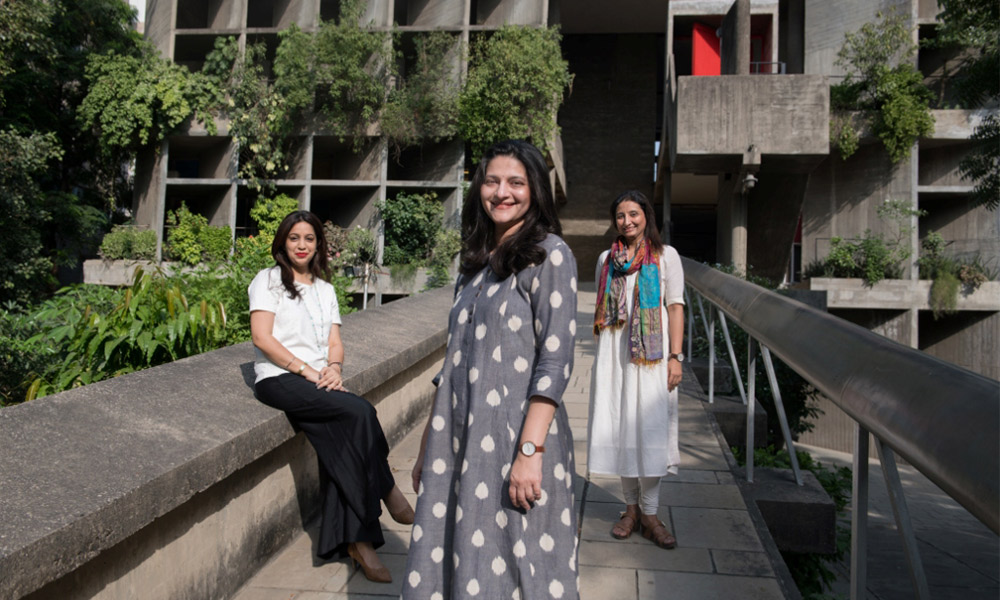 Also keep an eye out for the Raw Talk Series, which promises insights into the world of design. We at Paper Planes are also bringing our Oddly Enough to Raw Collaborative — it's our very first time outside Mumbai, so we're doubly excited! (Stay tuned for details.) Follow Raw Collaborative on Instagram (@raw_collaborative) for regular updates and follow Paper Planes (@joinpaperplanes) for more stories on the event.
To attend Raw Collaborative, register now (₹350 for one day, and ₹850 for all four days).