What is it?
The Curvy Board is a traditional Waldorf toy. [Waldorf is a method of learning that encourages self-directed, imaginative play.] It has a simple, open-ended form that invites and allows children to play with it in a multitude of ways as they grow up.
Why make it?
This sort of open-ended play, while being fun, is also central to development (even from an evolutionary perspective). It helps develop skills like confidence, an internal locus of control, and creativity in a very holistic and intuitive way. With these being the 'skills' of the future, we thought it was important to have more of this sort of play accessible.
How long did it take to make?
About a year initially — the first model could only take about 70kg, so we improved on it with the 2.0 which can take 300kg and is lined with cork, which works better for most Indian homes which may not have carpeted floors.
Tell us more about your design thinking and the process?
With us, it's mostly a prototype-test-rethink-redraw-prototype kind of cycle — mostly because when you're making toys, the end user is not you (although it can be). We're mostly designing for kids, so it's important to have their perspective. We also spend a lot of time working with different materials — since we're talking about child-led, mainly unsupervised play, it's very essential for all our toys to be totally safe.
All your toys are currently targeted between ages two and seven. Why this specific age group?
The first range of toys we developed was centred around the idea of open-ended, imaginative play. This is the age group where this sort of play is at its peak. However, we've noticed that since our toys are open-ended, and not labelled for use in a particular way, a lot of both younger and much older kids (and adults too) enjoy playing with them.
How do we get our hands on the Curvy Board 2.0?
It's available on our website. You can also look at us on Instagram to get a better sense of how kids use it in different ways.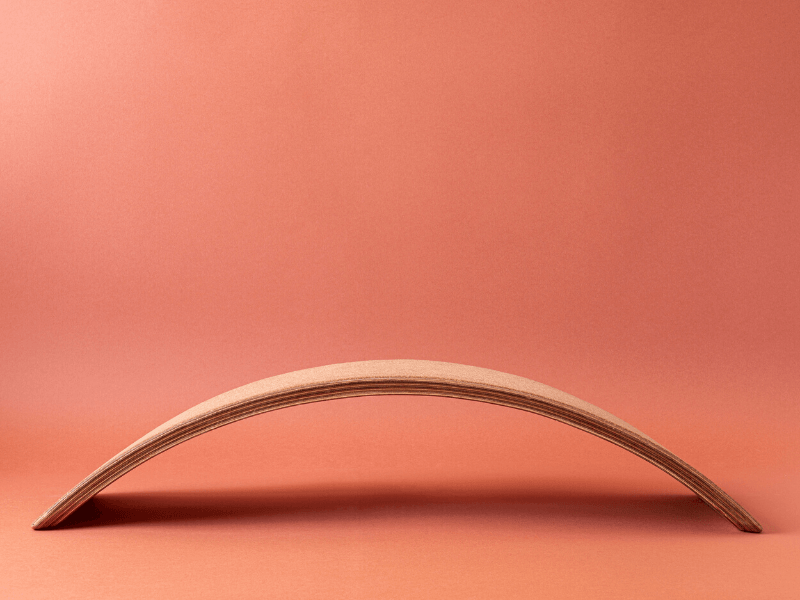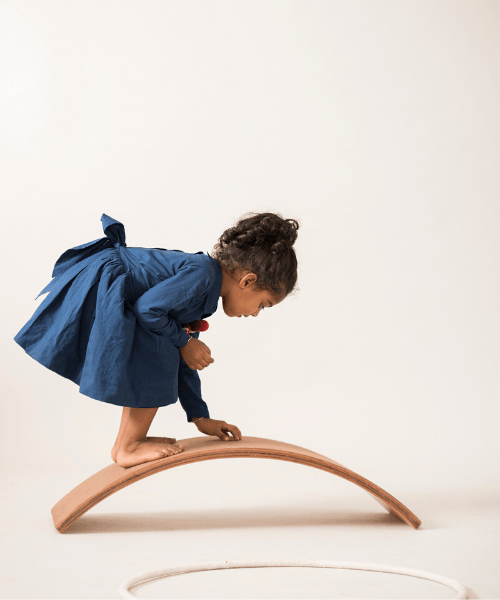 Based in Mumbai, bloon toys is a design practice and online toy shop for children aged two to seven, set up by Isha Gopal.
Have a well-designed product or space you love? Send us a tip at [email protected].