What is it?
Spin is a 3D-printed desktop sculpture that does more than one thing! It stands tall to holds your memories. It sits pretty as a paperweight and if you engage with it, it spins and sways until the momentum runs out as it finally succumbs to slumber.
Why make it?
At Studio UF+O, we are enamoured by three-dimensional form and sculpture. Spin, along with eight other products, launched in our first set of offerings and has been designed as a functional sculpture which is not prescriptive of age and use.
These 3D forms go through a non-linear and intuitive process of evolution where we use 3D-printing extensively for prototyping. We wanted to bring forth a playful object which highlights and offers that process to the end user as a finished product.
How long did it take to make?
It took about two months to develop the design and prototype the numerous iterations. We also tried to explore the form in different materials like aluminium and wood before finally choosing plastic. 3D-printing the final form takes about 12 hours.
Tell us more about the process.
We knew we wanted to develop a playful object which is not age specific so we looked at common tactile toys that would evoke nostalgia and curiosity. The spinning top is one such toy which, by the nature of its form, encourages every user to respond to it intuitively in a similar manner without being prescriptive. The form itself has a memory of the traditional conical geometry of a top while, at the same time, morphing itself to the functional intersecting planes on the head.
To make the object more functional during times when it stands still, we introduced a slit to hold photographs or a visiting card.
How do we get our hands on it?
You can order one (for ₹3,000, excluding taxes) by writing to us on [email protected] or connecting with us on +91-9321184030.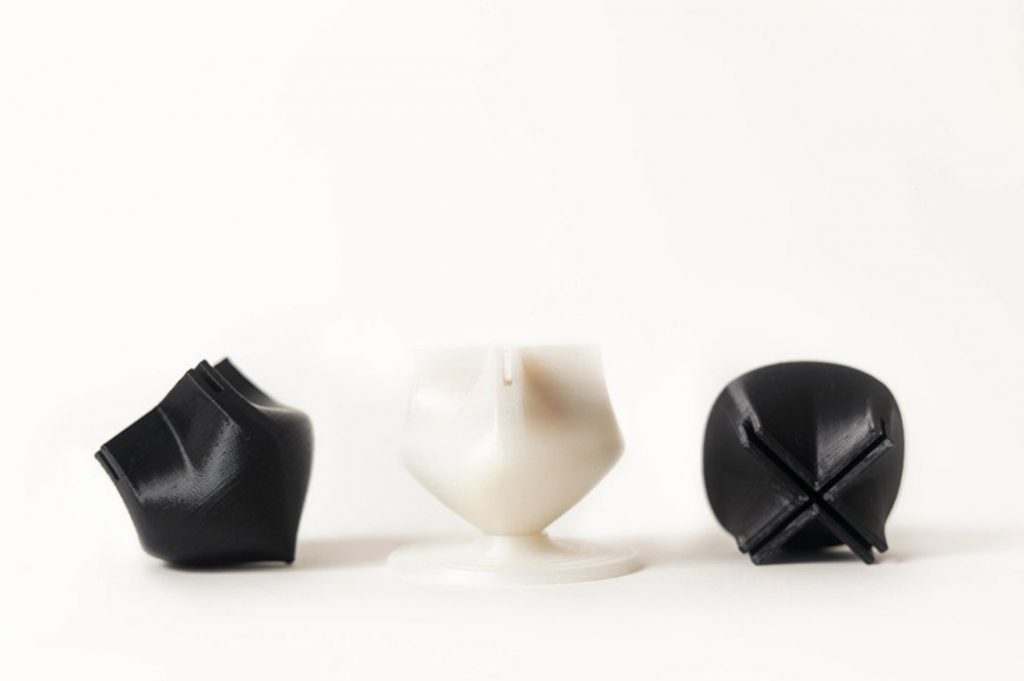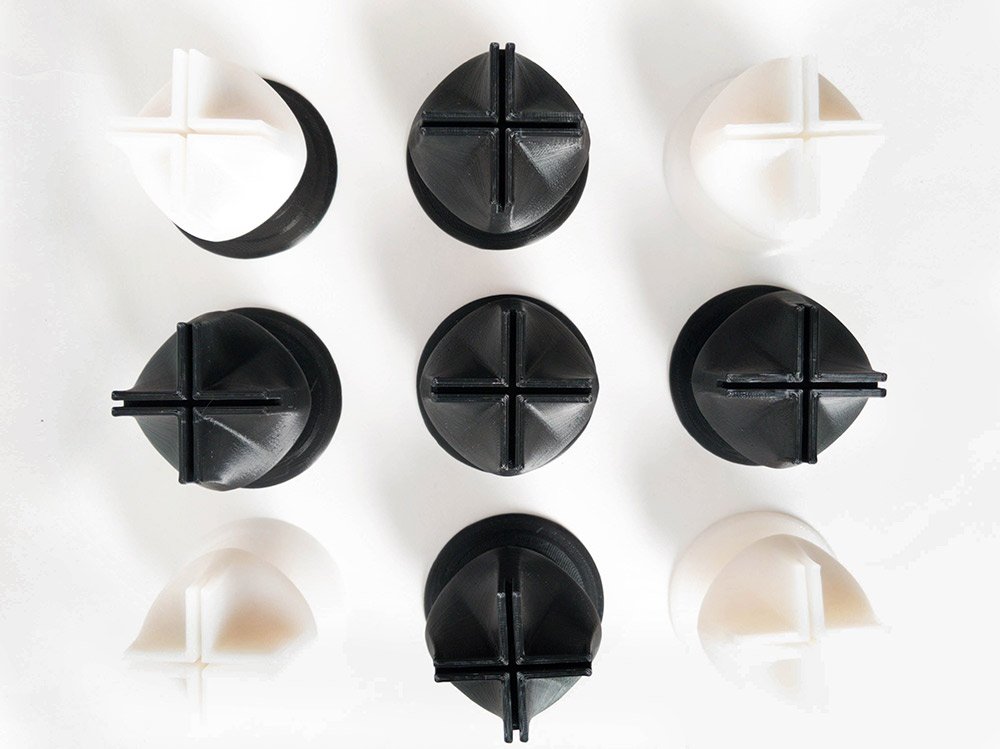 Studio UF+O, in which UFO stands for 'urban form and objects' is a Mumbai-based architecture and object design studio, set up by Prachi Parekh Vora and Vineet Vora.
Have a well-designed product or space you love? Send us a tip at [email protected].