What is it?
The Bee Home Project is initiated by research and design lab Space10 in collaboration with technology-driven design studio Bakken & Bæck and me. It is an open-source Bee Home for solitary bees that enables anyone, anywhere, to design, customize and download their own Bee Home for free and have it fabricated locally.
Why make it?
Bees are essential for all life on our planet — including a third of all human food — but bees are under increasing threat of extinction due to human impact. We hope the project will spark conversations about the importance of bees and inspire people to take action locally in preserving the world's biodiversity by designing a beautiful Bee Home.
How long did it take from the conception of this idea to having a final design?
The whole process from research to final design took exactly three months.
Tell us about the collaboration between Space10 and design studio Bakken & Bæck.
I joined Space10 as a designer in residency in early February this year. I applied for the open call and my application, working with modularity and designing from a social aspect, was the perfect match for the upcoming Bee Home project. I worked very close on an everyday basis with the Space10 team and was simply impressed about the great team work. Bakken & Bæck collaborated on the design for the user interface and user experience of designing your own Bee Home. We had a few workshops before the COVID-19 pandemic and were in constant digital communication during. It didn't stop our team spirit and vision to finalise this project we all believe in.
Tell us more about your design thinking and process for this product.
The design process started with a thorough research on solitary bees which went on until the end of the project and even beyond. Every design decision from the elimination of glue and other toxic adhesives, down to the specific dimensions of the holes, has been designed to optimise how at home the bees will feel. I personally started with research on shape, on how to create openings by layering — combining the bee's need for cavities with the fabrication technique of CNC milling. After a few weeks we went into the detailing of the modular design and optimised it for the fabrication and digital part. I worked very close with Noé Bandhari, the fabrication specialist at Space10. His engineering knowledge with an interest in design and my design knowledge with interest in engineering were perfectly fitting.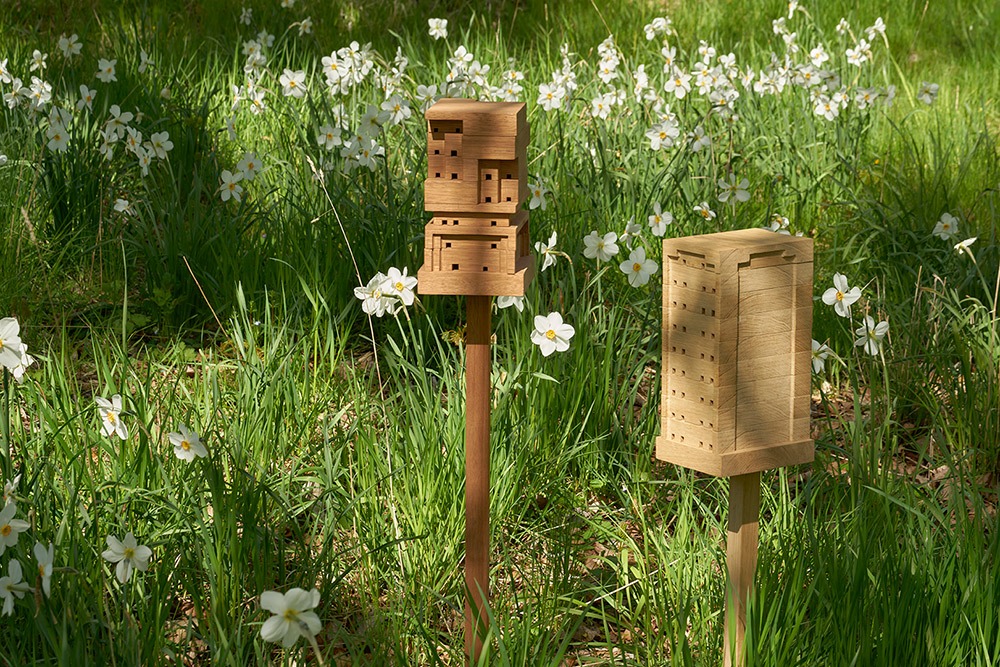 Tell us your favourite design learning from the Space10 residency.
Space10 is a well-structured and super trustful and transparent company. The whole team is identifying with the clear, yet simple and fair, company culture and it aligned very well with my personal values. I learned that a transparent structure and open communication can make a company insanely strong and can tackle any crisis without lacking too much of anything. This setting gave the freedom for my creativity in my design process.
The pandemic has changed the way we work, especially the way design studios collaborate — what is it like in Scandinavia and how are you navigating these new challenges?
Denmark reacted quite early to the crisis by recommending that everyone work from home, so Space10 did too. The pandemic surely affected us, just like everyone else, but we were quick to take the necessary measures and were fortunate enough to be able to work from home and ironically, live a more solitary lifestyle. I am lucky enough to be able to work from anywhere as a freelance product designer. And it was easy to work remotely with Space10 as they already have a very good digital structure in the company. As a creative, I see a crisis like this more as an opportunity than threat and it gives me an open window to get other people on the boat of thinking out of the box.
How do we get our hands on a bee home? Any times for those using the open-source bee home design at home?
You visit www.beehome.design. There, you can design your very own Bee Home in a matter of minutes. Once you have designed your Bee Home, you can share your design files with a local fablab or makerspace and check if they can help you fabricate it. Most makerspaces have computer-controlled tools, including a CNC milling machine, which is what you'll need to fabricate your Bee Home. Head to the Community section to find makerspaces near you.
You will need to use hardwood for your Bee Home. Make sure you source it locally and sustainably. Most types of dried hardwood can be used — like oak, larch, cedar or mahogany. As a rule of thumb, the denser and stronger your hardwood is, the longer your Bee Home will last.
Space10 is a research and design lab, supported by IKEA.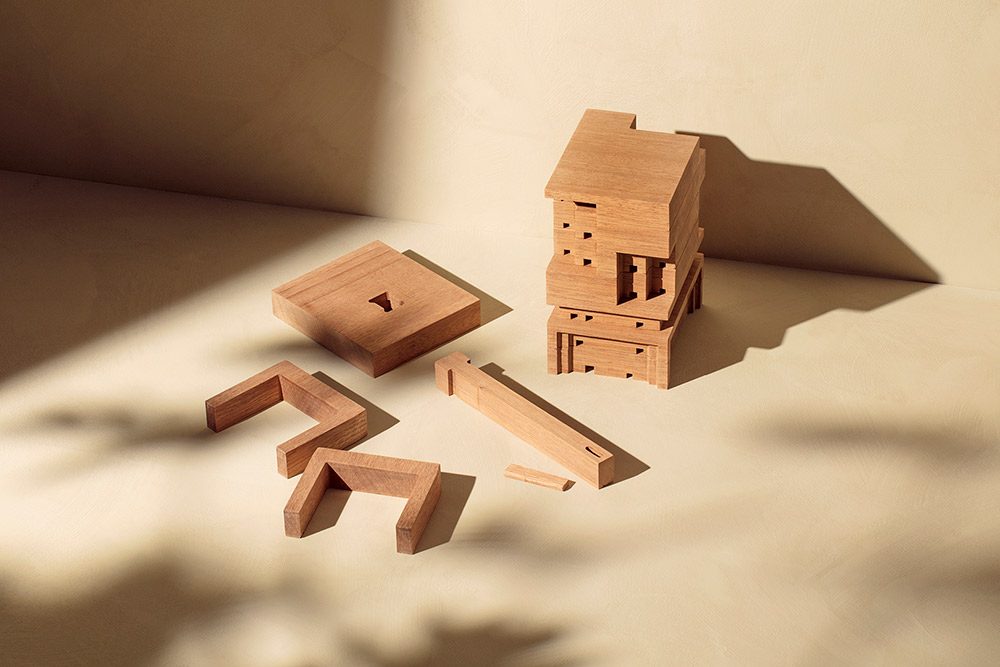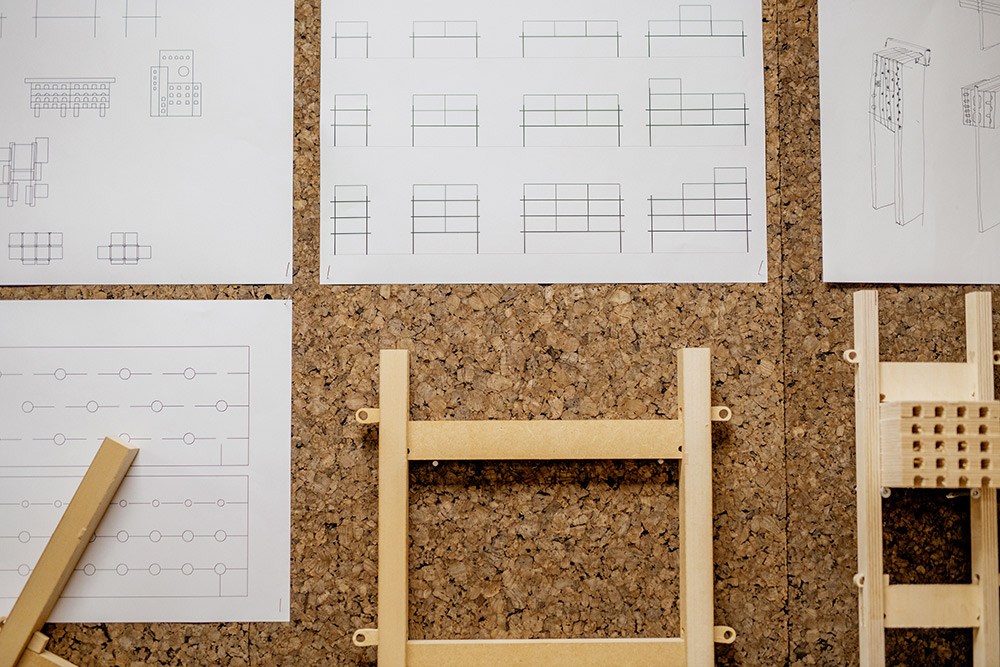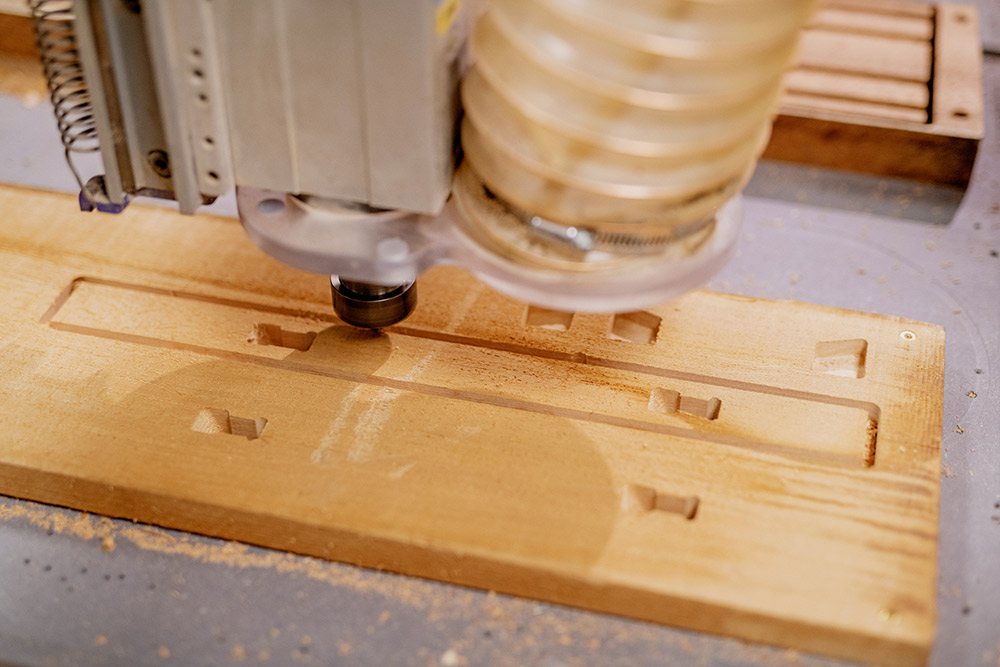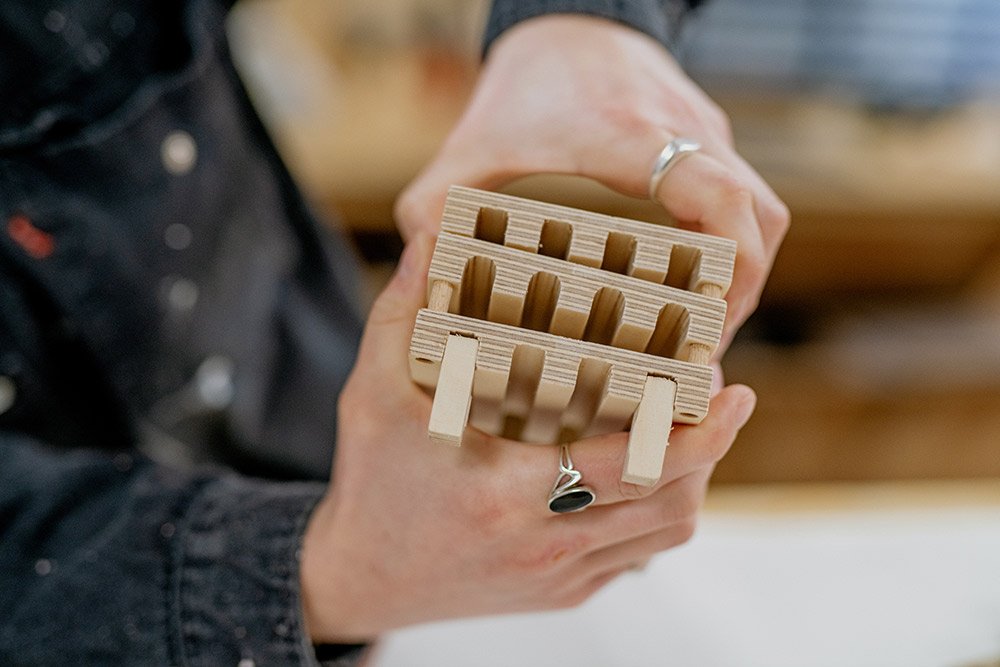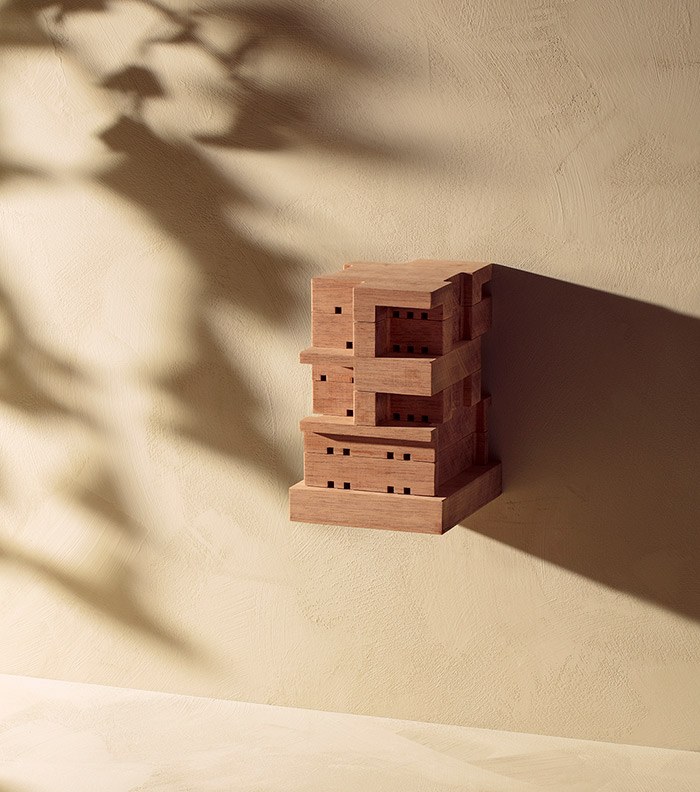 Have a well-designed product or space you love? Send us a tip at [email protected].