What is it?
A block of alabaster, hand-carved by artisans in Agra, forms the container for the candle. The scent is specially developed by Bombay Perfumery for Rooshad Shroff. The basis of the scent was to use ingredients that would have synergy with our product and furniture line — with a focus on wood. Each piece is handmade in an edition of 100.
Why make it?
A continuation for our love of marble and stone carving, the candle was an extension of our product offering. As a practice that works from architecture to furniture to product, the candle was to create a scent for the spaces we create, to cater to our sense of smell.
How long did it take to make?
1.5 years. From trying numerous iterations for the container and the smell.
Tell us more about the process.
The holder is hand-carved out of a monolithic block of alabaster. The thinness of 6mm allows for the light to pass through the alabaster creating a beautiful hue when lit. Being a natural material, each piece is unique with respect to the grains of the stone.
The scent for the candle has notes of smoky woods, tobacco and oudh. Its top notes are caraway and bergamot, heart notes are cedarwood, cinnamon and leather, and its base notes are patchouli, oud, tobacco and musk.
How do we get our hands on it?
We are retailing them directly from our office. The candle is priced at ₹9,900. Email [email protected] for details.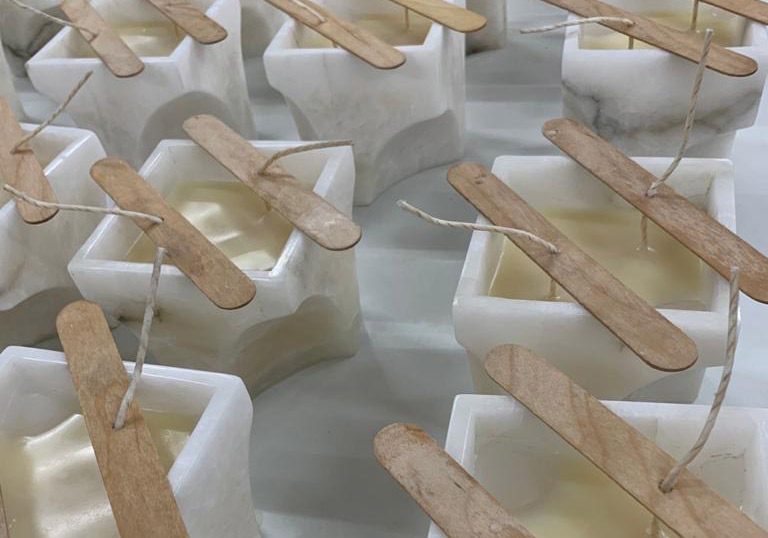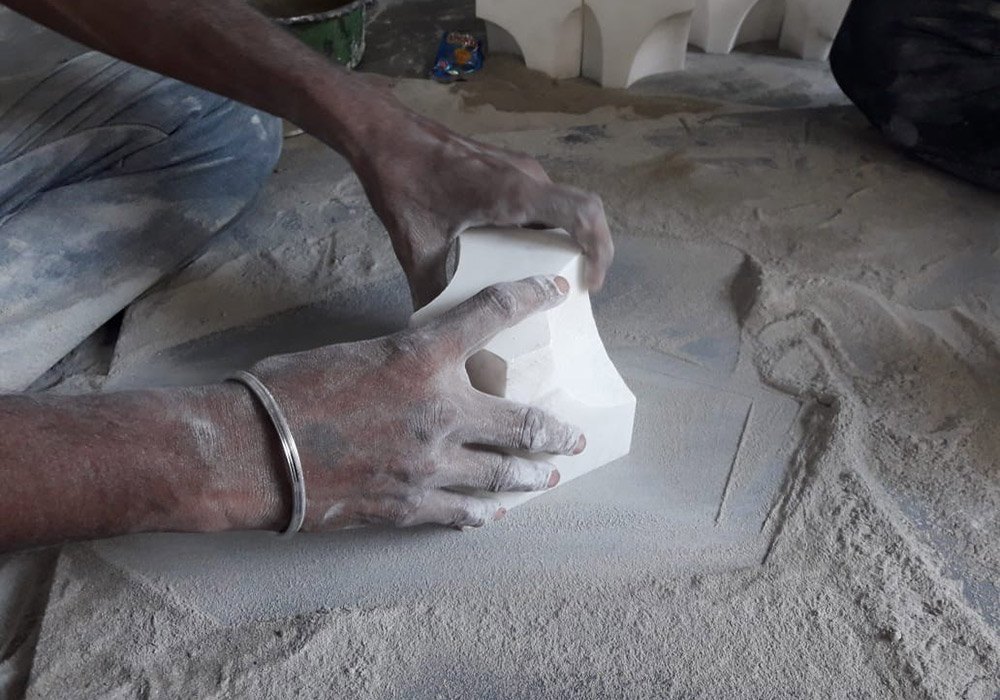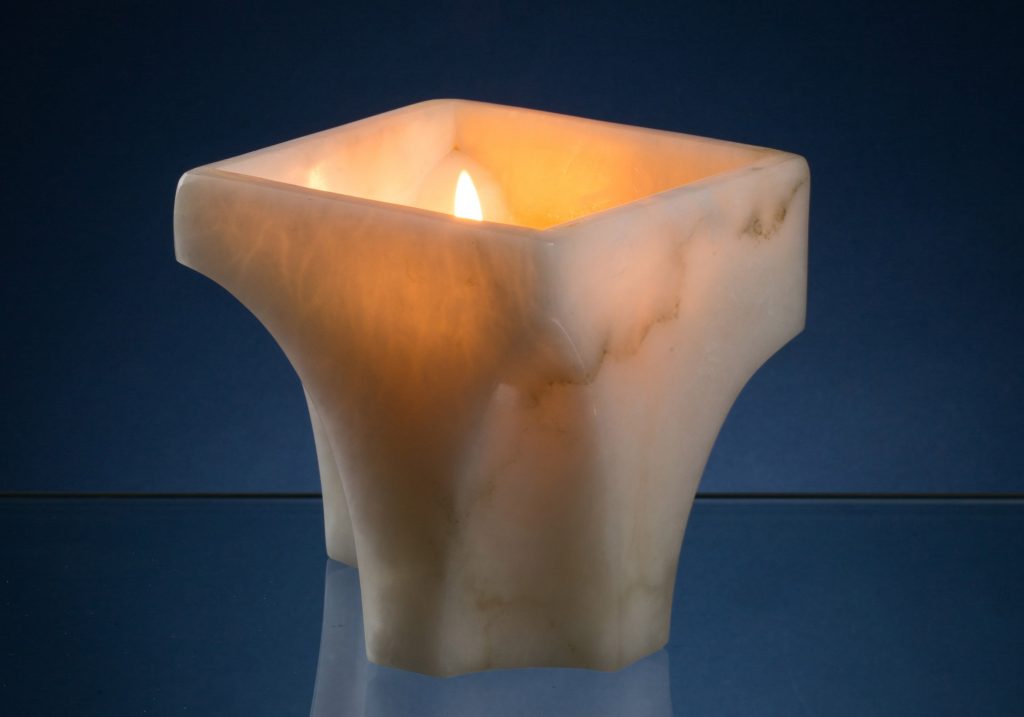 Rooshad Shroff is a multi-disciplinary design and research studio, based in Mumbai.
Have a well-designed product or space you love? Send us a tip at [email protected].