What is it?
A collection of clay cookware and bowls made using the traditional craft of Longpi Black Pottery, updated with some design interventions by us!
What prompted the creation of the Longpi collection? Why make it?
I guess we're always collecting details of processes and materials that we want to explore — we don't really think about how and when at first, but we just follow them closely till we get a bit obsessed. With this collection, it was kind of like that. Our designer at the time, Will Astley, took a trip to Longpi [in Manipur] and then there was no turning back. The decision for it to be cookware came quite naturally — i.e. as per our 'Tiipoi test' (an internal scoring system we have for when we design). There was a real story that was insightful and relevant, and we could create a useful product that had something else to add to this already very resolved, but traditional craft.
How long did it take for the idea to come together? How long does each Karipan, Karipot or Karibowl take to be made?
Over 6 months, close to a year — it takes very long! A project like this is about people more than anything else — something I can't stress enough. So its hard to quantify 'time' here — how do I quantify the time taken for trust to be built, for these young boys to open up and share their skills, for them to move away from home to a new city, to adapt to reading drawings and having a work routine quite different from where they grew up? Time spent for each pan, pot or bowl literally can not be measured because the whole process is done over several weeks of hand building, moulding, burnishing, drying and finally firing. So yes, why are we not selling these pieces in a gallery? I don't know. What I do know is that we want to be able to have lots of people buy them. So they know about these boys and they can cook with these pots!
Tell us about working with the Manipuri artisans for this collection.
Like every industry, even the craft industry is ridden with deal makers, middle men, agents. So often the person making your product gets very little. We're trying to redefine this supply chain. We work with craftspeople directly. We give them employment, rather than piecemeal. Our metal spinner, Venkatesh, has been with us since we've started. And now Khanmuh Sasa, our main craftsperson, is working with us directly too, making our pots. They have so much skill and so much talent. Unfortunately, it is all immensely undervalued in India. There is a different relationship with handwork here — it's sometimes seen as a lower profession. As designers, I feel it's in our power and our job to create a new narrative around this. We're trying to think about how we can keep this project ongoing with artisans from Longpi — whether that's through a kind of internship or training programme with us, we're looking into it. But it all depends on if we get enough orders.
Tell us more about your design thinking and process for this product.
Like all our other products, this collection went through the Tiipoi test, which is a set of criteria that we need to make sure we meet before we take a product from a conceptual stage to any other. Essentially, this makes sure that a product can stand the test of time and, at the end of the day, adds value to people's lives in some way, rather than just clutter or being another fad or trend ending up in a landfill. We kept the range very small and focussed so that we could really push the best qualities of the material and its original context for use — which was a cooking pot.
The pandemic has changed the way we work, especially the way design studios and craftspeople collaborate — how are you navigating these new challenges?
To be honest, I don't know yet. I am just trying to find new ways to connect and communicate with my colleagues, friends in the industry and the people I work with. I want to be able to bring my customers and my audience closer to the work I make and I feel like now is the best time to do that. What that will look like I don't know — but for now, every Thursday, at 17:00 GMT, I will speak to a friend who runs a studio or has a practice similar to ours and we will share notes.
How do we get our hands on the Longpi collection?
Pre-order at Tiipoi.com!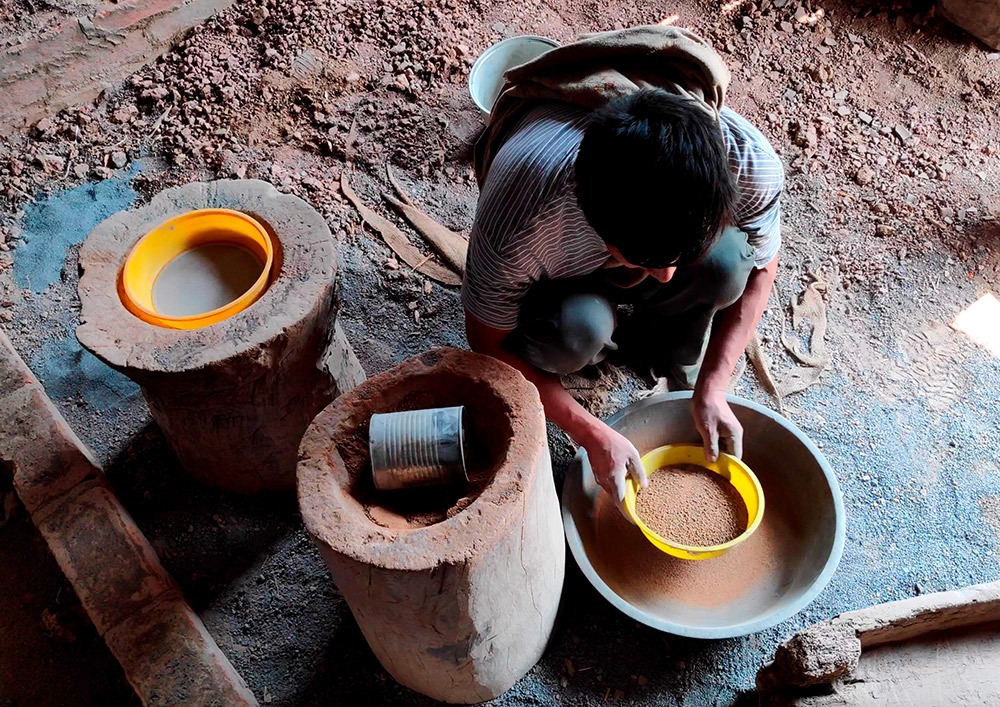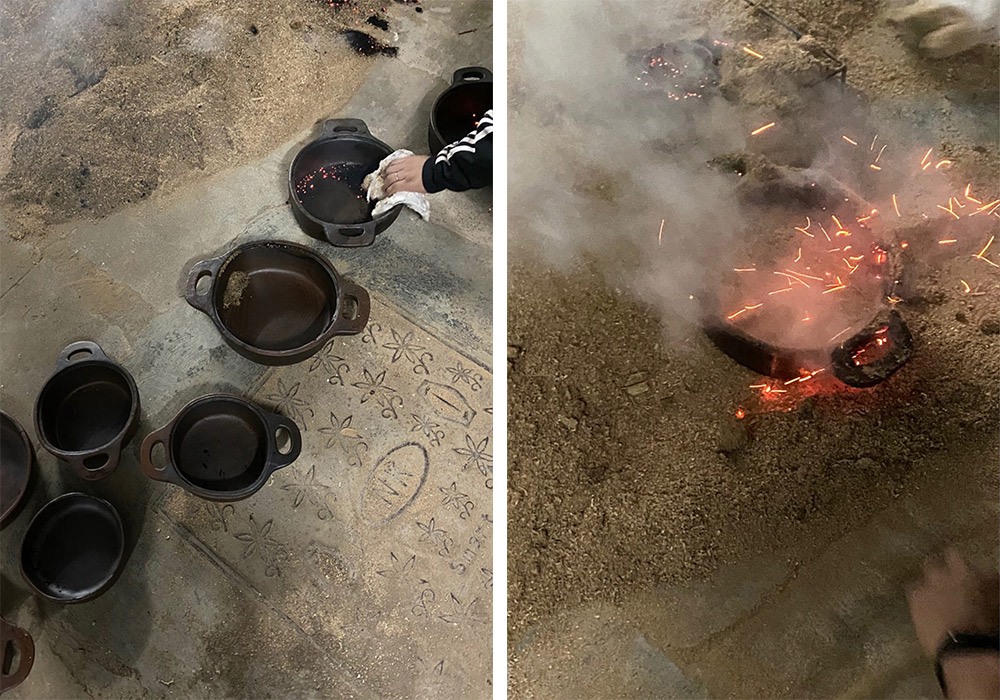 Tiipoi is a product design studio, based between Bangalore and London, led by Spandana Gopal. For more glimpses into their workshop, watch their videos on IGTV here.
Have a well-designed product or space you love? Send us a tip at [email protected].