On a visit to his hometown of Bikaner, Rajasthan, in 2015, Diwik Singh Chhalani chanced upon his grandfather's old radio. It was an encounter that made him wonder if this was just a beloved relic or if it could become something more — if it could be designed to be functional for today's times while still retaining its old-world charm.
Over the next two years, Chhalani founded Diwiks, his namesake enterprise, and worked on figuring out how he could craft a sound system that blended modern-day technology with a vintage look. The first set of limited-edition speakers were repurposed from radios from the 1930s and 40s, but soon they realised it was better to make the body from scratch. "When using old radios, [we weren't] able to create a very powerful sound because of the body structure," he explains when we speak.
The body of the speakers, as they are now, is made from wood that's been reclaimed from doors, windows and furniture from old havelis in Rajasthan. Wood also happens to be a good conductor of sound, which is an added benefit, Chhalani explains. He draws up the designs for each speaker, but it is brought to life by his team of two local artisans in Bikaner — Ustad Mainuddin, who has worked on refurbishing old radios all his life, and Manoj Suthar, who is skilled in woodworking and is able to fuse his traditional knowledge with contemporary designs.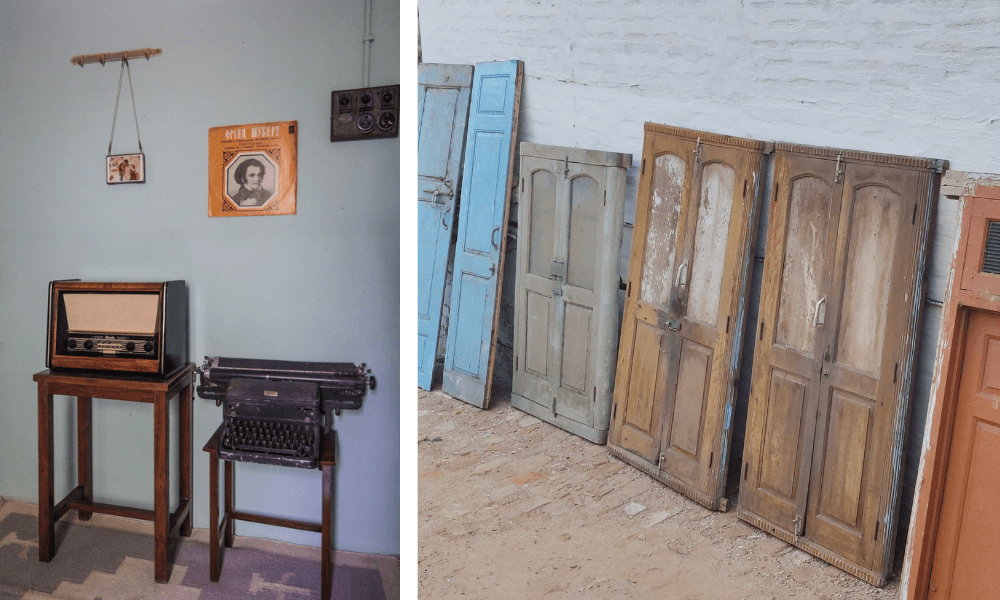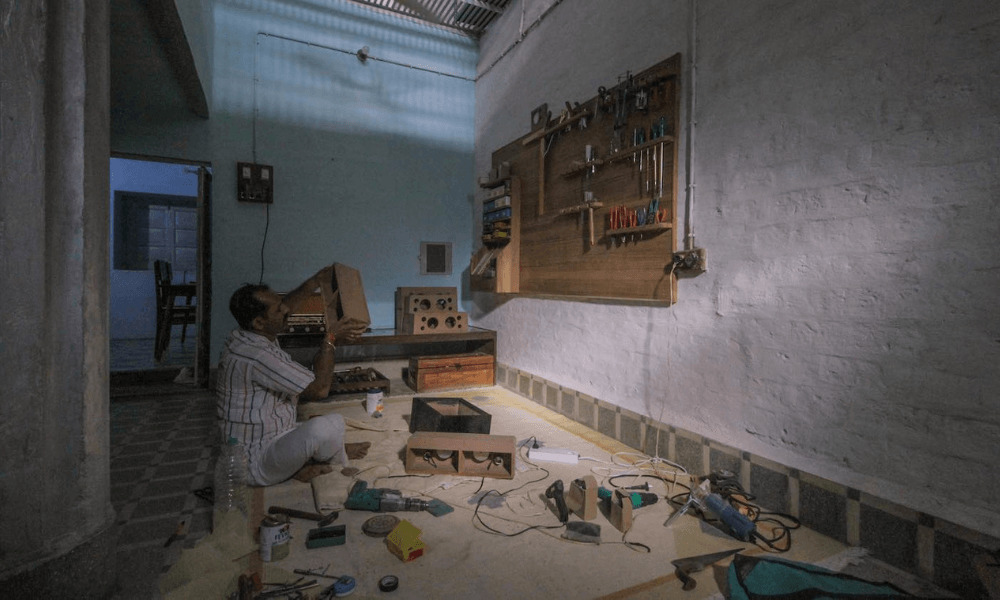 While these pieces may look like vintage or heritage items, Chhalani specifies that that isn't their goal. Instead, each collection of Diwiks speakers is meant to be a nod to timeless design, capable of finding its place in a design studio in 2020 just as well as it would in a 20th-century palace.
Getting the sound right for these speakers was one of the most important — and challenging — aspects of the design process, Chhalani says. He had no experience with sound design prior to this and had a particularly tough time finding someone to work with. "The more qualified they were, the better trained they were to say no," he laughs. Fortunately, electro-acoustic design consultant Milind Raorane soon came on board and, along with a team of professional sound designers, they created a sophisticated stereo sound system for Diwiks. The most recent Diwiks designs include an updated body to enhance the acoustics, as well as Wi-Fi and Bluetooth capabilities and an auxiliary port.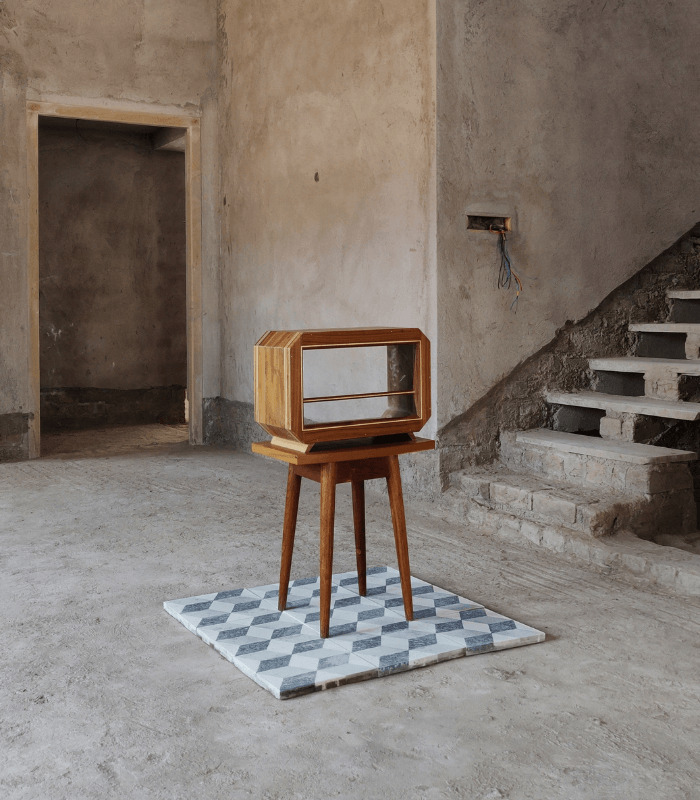 The team is now working on a new collection that takes its inspiration from an old, now-demolished, Art Deco haveli that stood opposite Chhalani's home in Bikaner. Made with wood procured from this old haveli, the collection will feature subtle design elements from the haveli as well. This collection is set to launch with 15 speakers in mid-November, all hand-crafted one at a time.
What's noteworthy about the Diwiks speakers is how seamlessly they act as a bridge between the past and the present — borrowing the best of history and building upon it in a sustainable and functional manner.
Learn more about Diwiks here.