In 2013, now 26-year-old, Chennai-based entrepreneur Rishab Bothra was looking to start an e-commerce venture in the furniture and living spaces category. Back then, he realised that there were already several players in the Indian market for regular furniture. He needed a unique product, one that targeted young, on-the-go working professionals (read: millennials) who move cities and wouldn't prefer cumbersome, bulky furniture. It would need to be flexibile, lightweight, eco-friendly, work indoors as well as outdoors, be affordable and stylish.
The following year, a chance conversation with an old friend about a range of portable furniture — made completely out of paper — he was developing in France sowed the seed of Twisty. When Bothra saw the furniture in real life, he was transfixed — not only did it look and feel luxurious, it was quite affordable too. He then decided to try it out in the Indian market, and launched Twisty. Today, the brand is focused on easy-to-use, foldable and portable furniture, with a range that includes stools, pouffes, lamps, benches and sofas.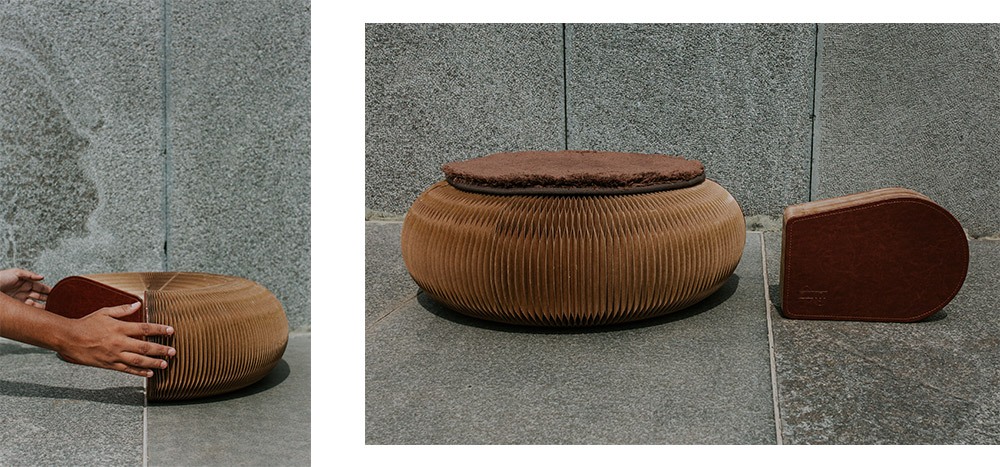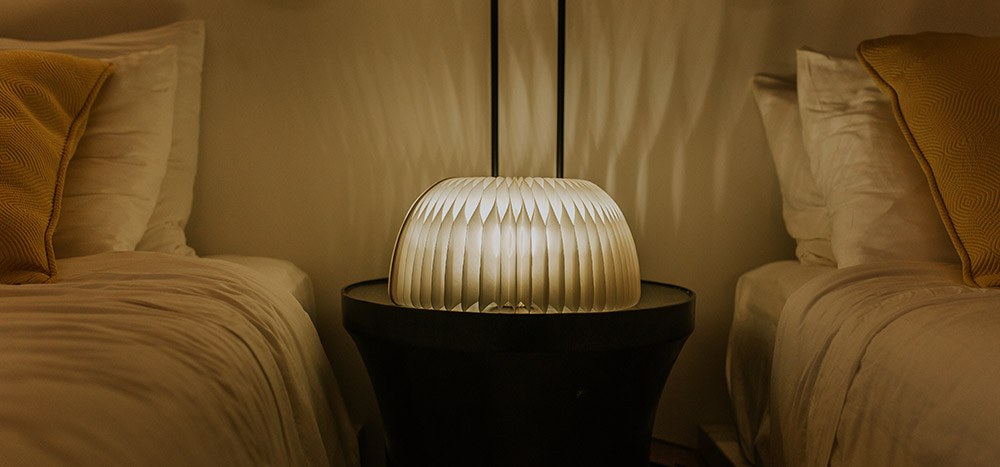 Bothra claims the Twisty stools and pouffes can take up to 300kg of weight, but they weigh only two kilos each. The furniture is made from a special Kraft paper that's sturdy but lightweight. This kind of paper has been commonly used for aircraft components and in home construction across Europe. The eco-friendly material comes with a honeycomb structure at the top that creates a hollow in the centre, which is where, according to Bothra, all the science is. The hollow creates a balance, and makes the paper furniture steady, by creating friction at the centre. The cells can also be fastened and unfastened according to the shape you want your piece to be. All Twisty products come with a faux leather cushion. "The cushion helps with the weight distribution, so that the paper doesn't bend and is comfortable to perch on," explains Bothra.
As Bothra puts it, his pouffes are a gift that keeps on giving — you can bend, twist and use one as a flat yoga cushion, a coffee table, an accessory holder or a decor piece. The LED lamps come with remote controls, so you can play with the brightness and choose modes based on your mood. In 2017, benches and sofas were added to the inventory. If three people sit on a six-seater bench, Bothra explains, the rest of the piece can be bent or twisted into any shape, even perhaps, a circular table to work at. This world of multi-purpose, portable pieces could just be the future.
Twisty's stools start from ₹3,999. Shop here.
Amrita Bose is a digital content strategist and writer, based out of Bangalore. A journalist for 15 years, her words have appeared in Time Out, Mid-Day, New Indian Express, Scroll, The Hindu, Bangalore Mirror and Little Black Book. When she is not writing about food, culture and design, she can be found in her kitchen working on her ramen-making skills. You can find her on Instagram at @amritabose1979.