In our series, Job Perks, creators share little learnings, fun habits and other endearing peculiarities from their daily lives on the job.
Curators of Clay is an outdoor clay studio that's surrounded by nature on a hill in Bhugaon village just outside of Pune. Bhairavi Naik, who previously lived and worked in Mumbai, tells us about trading her ad agency routine for a life of making pots, plates and other creations from clay whilst making unusual friends.
I had lived all my life in Bombay before I shifted to Pune to do this work. Nature was so aloof from our lives, you know. When I shifted here, I started to notice when the seasons were changing. Our studio is on a hill outside of Pune — a beautiful place surrounded by nature. And the best part is that we can have pets — we have a pig as a pet! I wouldn't have imagined ever in my life that I would have a pig as a pet. That's not happening in a city like Bombay for sure.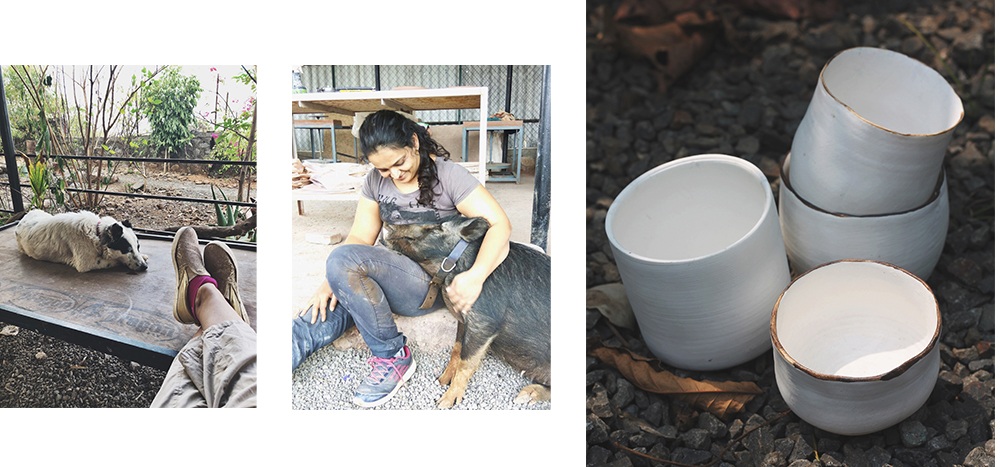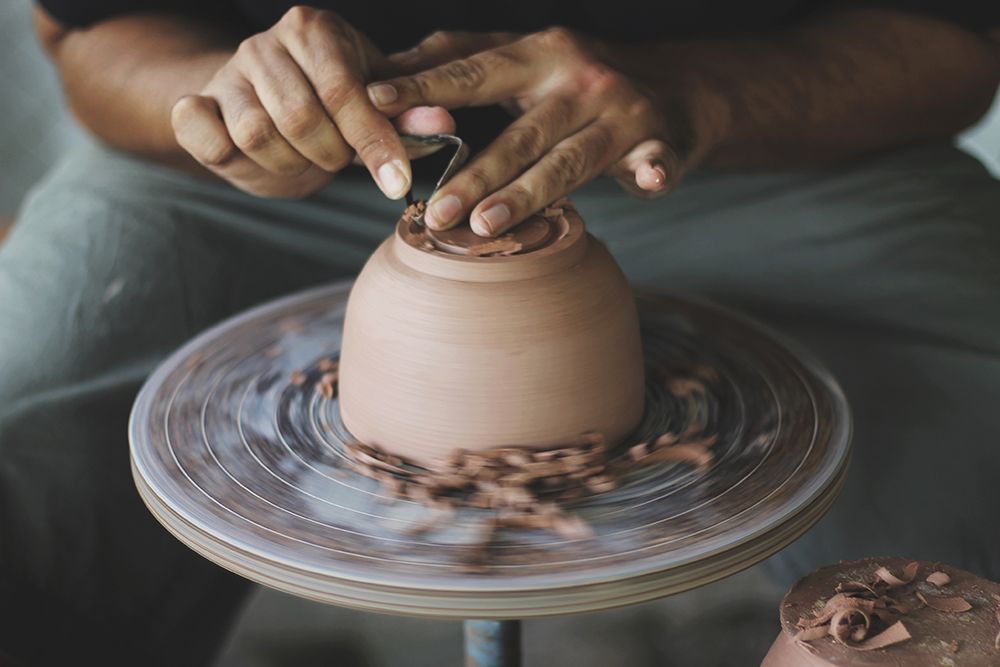 It's also nice that you have set routines of the birds and animals — they come at a certain time, they go at a certain time, you leave food for them and you're kind of responsible for them. And then, each of them have personalities too! We've named all of them. Our pig is called Lalita, our dog is called Jack, and our crows that come by are Sanjay and Dhananjay. Then we have three cats — one is Rakhi, another one is Zeenat, the third one is Parveen, and now a fourth has started coming who's Master Vijay. All of these names actually come from our love for Bollywood movies — when Zeenat started coming in, she used to walk really well, almost like she was dancing. She was very elegant and peaceful. Then Parveen started coming, and Zeenat and Parveen look very similar — that's why we named them after Zeenat Aman and Parveen Babi. Master Vijay has a lot of swagger — which reminded us of Amitabh Bachchan in his movies, where his name was often Vijay, so that's why we named the cat Master Vijay.
All I can say is that there is never a dull moment in our studio. It's filled with laughter, playfulness, antics of various animals (including three so-called humans) and passion for our craft which is amply reflected in the work we produce.
Bhairavi Naik was speaking to Fabiola Monteiro. This is a mildly edited transcript of that telephonic conversation. For products made by Curators of Clay, go here.
This story was revised on November 29, 2018.