In our series, Job Perks, creators share little learnings, fun habits and other endearing peculiarities from their daily lives on the job.
Rubberband, a design brand known for its simple, functional stationery, was set up by Ajay Shah in 2007. Shah, who studied at the National Institute of Design, also runs an interdisciplinary design studio called ASDS. Based in Mumbai, his job takes him to various workshops and industrial units. Here, he describes his Job Perk: an appreciation for industrial aesthetics in these spaces.
In my work with ASDS and Rubberband, where I look over new product design as well as peripherals — like packaging, retailing and communication — I get to visit the workshops and industrial units that produce components for our products. I have had an appreciation for industrial production for many years now but it continues to fascinate me.
There are many learning aspects — these spaces are shaped by the workers, which means there is a logic to the way things are organised that's based on material-handling and process-driven production. These no-nonsense hardscape environments have a visual beauty that isn't derived by effort but rather by the nature of production. What I'm drawn to are essentially the industrial aesthetics — a commonly used term for when the process through which a product gets manufactured determines its own aesthetic standards in some sense.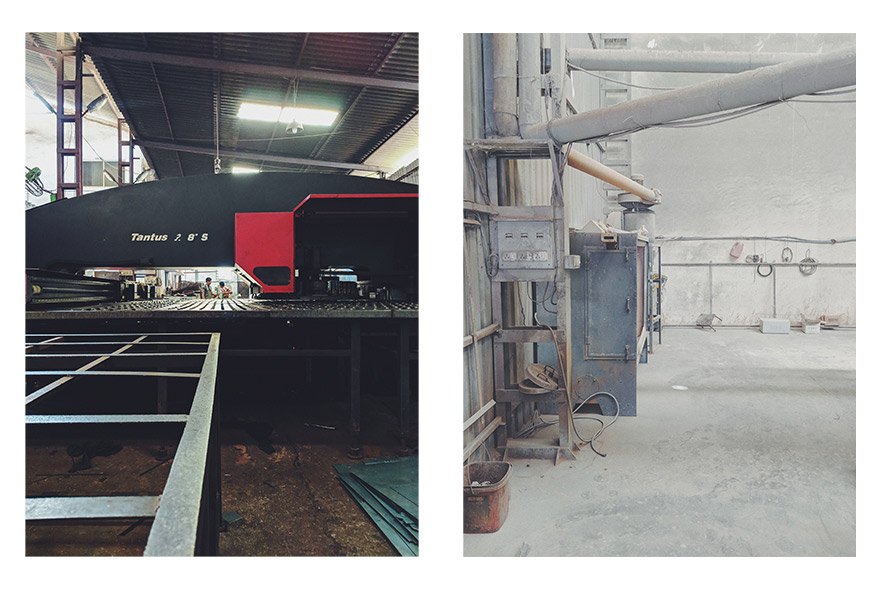 Very often, the people who are making these products don't really care about this beauty. It's an indirect effect — they're not starting with the aesthetics; it just so happens that they're making something and it has its own beauty. It's only when an outsider goes over there that he's able to appreciate it because of the way it's placed and because it has its own look.
When we visit, I enjoy noticing these details the most. I have started to take pictures of these units, which in some cases can be easily construed as installations.
Ajay Shah was speaking to Fabiola Monteiro. This is an edited version of that conversation. For Rubberband products, go here.